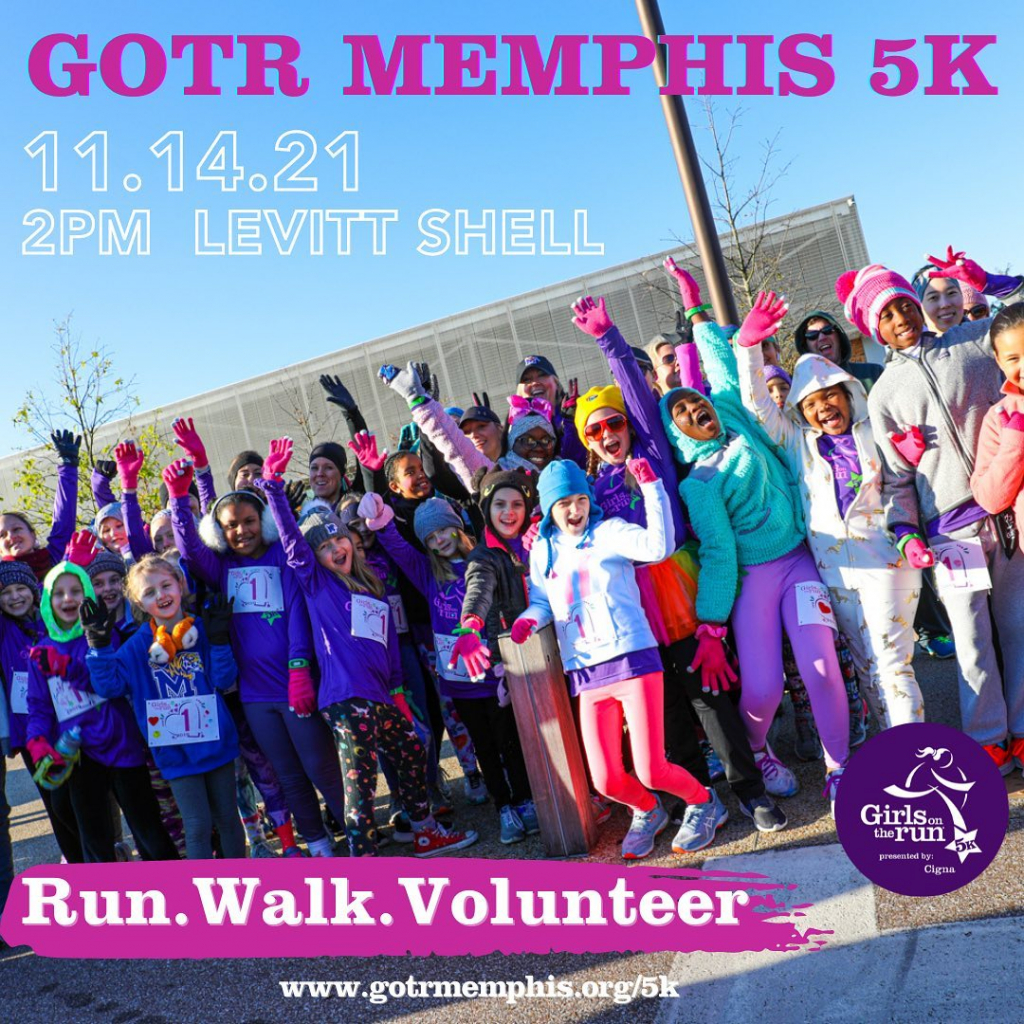 GIRLS ON THE RUN CELEBRATION 5K RACE

Sunday, November 14 at 2:00 PM at the Levitt Shell in Overton Park.

This is a festive race that celebrates every girl, by reminding them of their unstoppable strength,
resiliency, and confidence to navigate even the most challenging of situations.
There are several ways to be a part of the Girls on the Run Celebratory 5K event:

• Be a RUNNING BUDDY
• Be a VOLUNTEER
• RUN or WALK the 5K (adult/youth)

Learn more here!